Emilyann's Recent Posts & Quite Quote Famous Posts…
FREE eBook & More:
Enjoy a FREE fantasy eBook, Emilyann's monthly updates, and entry for her periodic gift card giveaways...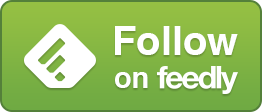 I Love Fantasy Shop…
The Obsidian Series:
Vestige of Credence:
Looking for a Book Club?
Check out the Ian Somerhalder Foundation Book Club! =-) This is a great way to connect with other book lovers and get book recommendations. Click the ISF logo to learn more.
Search this Site:
Full Blogs Archive…
PLEASE EMAIL PR(AT)THELABYRINTHWALL.COM FOR REPRESENTATION OR PUBLISHING INFORMATION, PRESS, COLLABORATION INTERESTS, APPEARANCE REQUESTS OR OTHER INQUIRIES CONCERNING EMILYANN, THANK YOU.